Neue debut Album "Torch"
Click hier zum downloaden auf Bandcamp!
Auch zum streamen über Spotify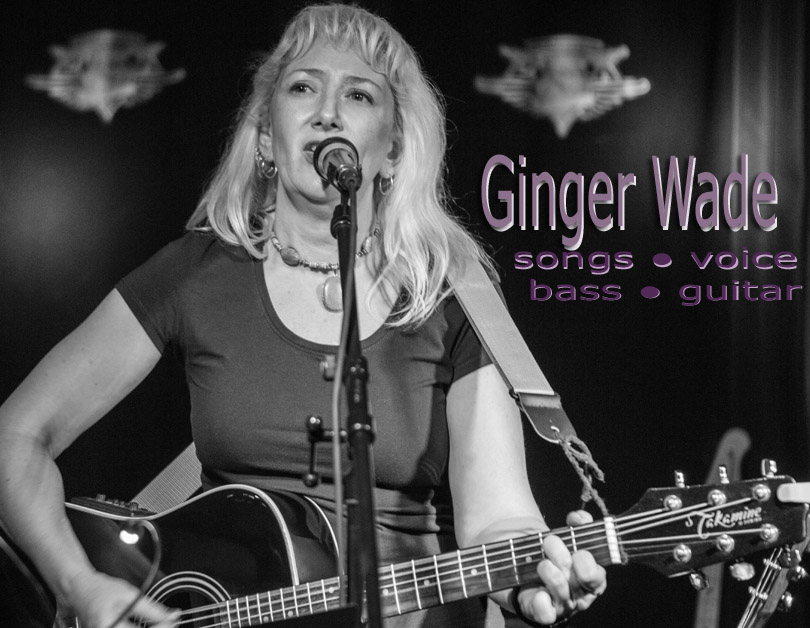 Ginger Wade - Die in New-York geborene Songwriterin, Musikerin und Autorin lebt seit mehreren Jahren in
ihrer Wahlheimat Sankt Pauli. Als Straßenmusikerin kann man sie oft zwischen Sternschanze
und Hafenkante unterwegs mit ihrer Gitarre finden. Ihre Songs handeln von der Suche nach
Identität und Heimat, Besessenheit und Sehnsucht, und ihrer schwarzen Katze, Behemoth.

Ginger hat klassisches- und Jazzklavier studiert, bis sie mit 18 ihre erste E-Gitarre kaufte, um eine Band mit ein paar Teenager-Freundinnen zu gründen. "The Harlots" waren aktiv in der RIOT GRRRL-Szene und
sind auf den kleinen Bühnen in New York aufgetreten. Heute spielt sie Bass bei "Reu Bruhn Combo" und auch im Folkpunk-Trio "The Leroys". Sogar wenn sie ganz allein auf der Bühne mit ihre Akkustikgitarre steht, lebt die Haltung ihrer Punkrock-Lehrzeit fort.
* * *
Singer/songwriter - Recordings from the living room
Original composition "The Plague"
(Note - there seem to be some issues with sound / picture synchronization)
Or go here https://www.youtube.com/watch?v=l93cTGPof7U to watch on YouTube
Videos on YouTube - channel Ginger Wade:
Live at Kreativnacht 2018 with drums and guitar, original composition "Crappy Girlfriend"
Live in Bulgaria, original composition "Never" (performing solo acoustic)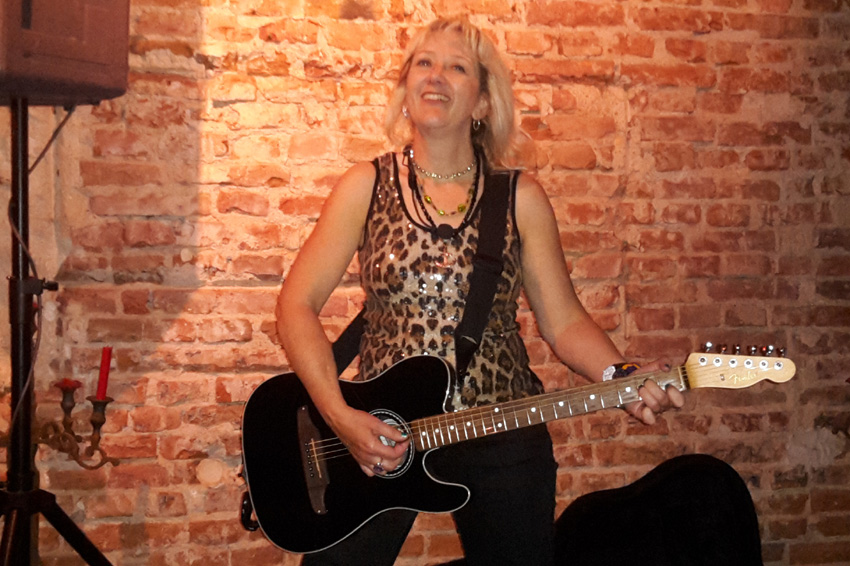 Busking in Hamburg, original composition "Superficial" (performing as Ginger & Stefan)
Click here for a video of a famous cover song: https://www.youtube.com/watch?v=AT-yfHB7Ry0&feature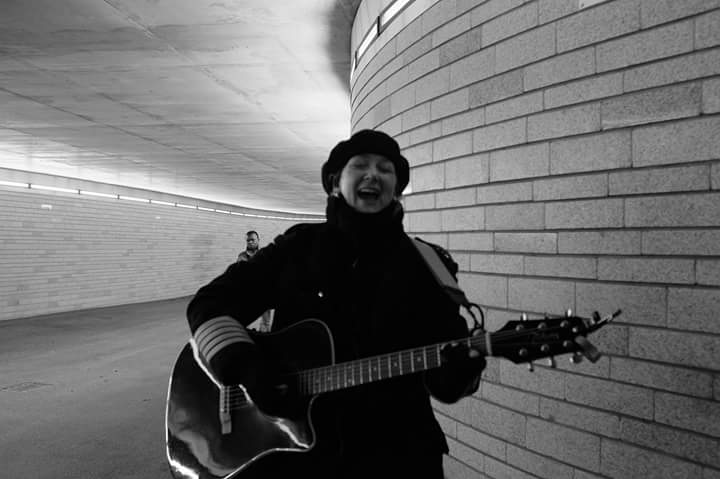 New! Interview on TideTV (Hamburg):
A four-minute interview about being a street musician in Hamburg (in German).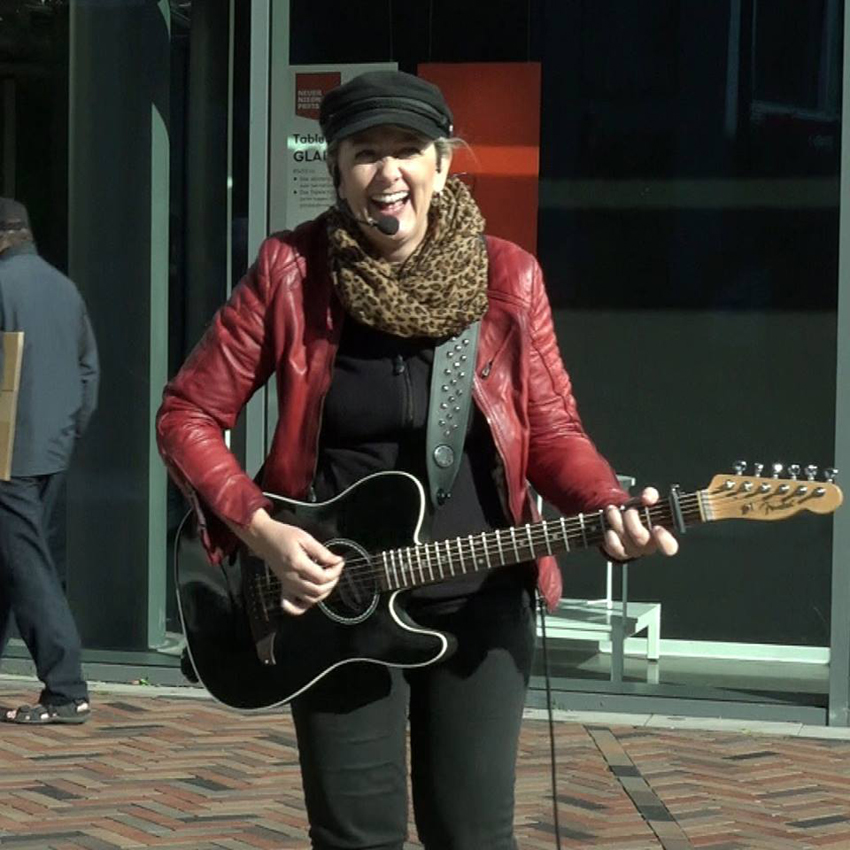 Click here to go to TideTV's YouTube channel - https://www.youtube.com/watch?v=SXjoGeAdqHw